Who are we?
We aim to solve your people puzzles by providing an expert, professional service for business owners who wish to understand the personality types of existing and prospective employees. Having consulted with SMEs for twenty years, we appreciate that frustration often develops within businesses. Our psychometric testing service generates confidential reports on individuals; priced at £95, with discounts available for multiple orders, the reports can help employers to analyse the suitability of prospective as well as current employees.
Why use us?
As an experienced, industry-leading provider of psychometric analysis, there are plenty of reasons why you ought to consider using our service. Processed by Thomas International, we offer confidential reporting on individual members of staff and potential recruits. Our reports, which are based on the DISC model of behaviour, provide an accurate, objective and reliable assessment of an individual's personality type. This allows employers to identify characteristics that may be considered desirable or unsuitable for certain positions.
The benefits for you and your company
70% of Fortune 500 companies have used DISC assessments - proof positive that the system works. However, to appreciate the benefits of psychometric testing it is necessary to understand why psychologists originally sought to categorise personality types at all. DISC theory attempts to describe an individual based on their thought processes, physical actions and emotional responses. Dr Marston established a system of testing that accurately and objectively identifies personality types. This is far removed from the non-scientific approach used by some recruiters that tends to produce subjective, judgemental and unreliable results.
Psychometric analysis provides business owners with an opportunity to understand their workers, and to apply this knowledge directly to the recruitment and staff management process. Reports identify traits that may be interpreted as strengths or weaknesses; for example, a candidate for a managerial position may score highly for assertiveness, which suggests that they ought to excel in a position of leadership. Psychometric testing can also be used to improve productivity and staff morale, giving rise to a more balanced and stable workforce. The insight provided by DISC assessments extends not just to staff, but to management and to the nature of a job itself. What does this role demand of the person in it? Who is really suitable for the job? Psychological analysis offers a new perspective on your business, whilst providing the tools you need to put the right people in the right places.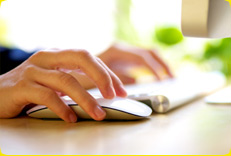 Building Contractor, Leyland
This business has recently experienced its largest period of growth, but while positive, a rapid change of this kind can be disconcerting to employees. It was essential to ascertain if everyone was happy in their current roles, and to see where they wanted to develop to.
Psychometric Analysis created a set of reports providing detailed feedback on the employees' preferred working style, with information on how they coped under pressure and their self motivation. One-on-one sessions gave each employee the time to appreciate their strengths and weaknesses, and identify areas for improvement; a group session gave the opportunity for staff to see how they could get the best out of one another.
The programme has created a more co-operative and adhesive team spirit within the management team, while the Managing Director knows which characteristics will work well when recruiting in future.